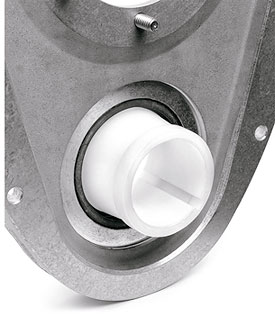 Part No: SAT-CHS-JBB

The BHJ Jesel Seal Alignment Tool is designed for easy installation of Jesel belt drive plates onto small block Chevrolet engines using a big block crank snout.

The unique design and Delrin construction of this simple installation Tool combine to prevent possible damage to both the seal and crank snout while installing the drive plate. Simply slide the Tool onto the crank snout and guide the plate onto the block.