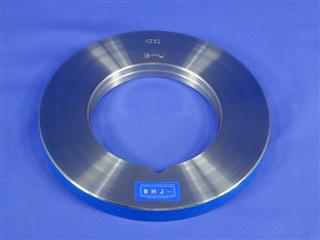 Part No: PRG-1

The PRG-1 Piston Ring Gauge can improve accuracy and reduce the time required to set or check ring end gaps.

Since bore distortion from a honing plate can extend two inches down into each cylinder, end gap must be measured at least two inches down the bore or with a honing plate installed. The PRG-1 will do the job while being held in a vise or lying on the workbench. Use of this tool will prevent damage of your finished bore.

Piston ring end gap gauges are available in any bore size. They are accurately machined with an internal step to square the ring and have a relief cut for the feeler gauge. This tool can make quick work of a tedious job.